The Lives He Touched - Visualizing the Acting Network of Robin Williams
15 Aug 2014
"All the new people you meet, it's pretty amazing. The vampire needs new blood. And there is still a lot to learn and there is always great stuff out there. Even mistakes can be wonderful."

"I started doing comedy because that was the only stage that I could find. It was the pure idea of being on stage. That was the only thing that interested me, along with learning the craft and working, and just being in productions with people."

-- Robin Williams
Robin Williams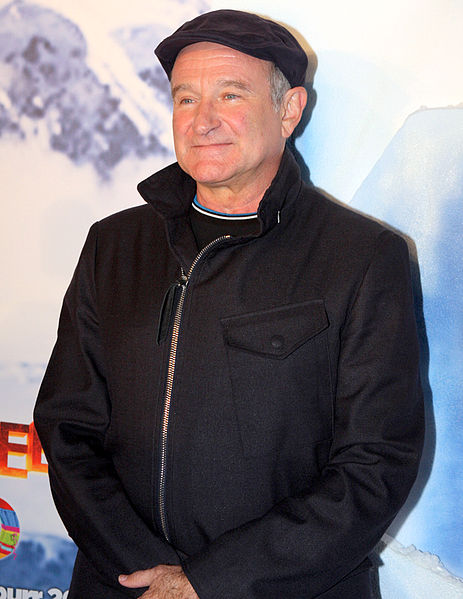 A lot has been said about the passing of this person who has impacted so many people, including myself. Being born at the start of the 80's, I grew up not with his earliest stand-up or film and TV career but with his performances on films such as Hook, Aladdin, Toys, Mrs. Doubtfire, Jumanji, Jack, Dead Poet's Society, What Dreams May Come, and Patch Adams. In many of the films I've seen him in he played the role of father, leader, voice of reason, and that of a moral teacher. And while I know that is not all that he was, that is the mark he has left on me, and I'm happy to have him share that part of my heart with me.
To find some unique way for me to reflect on who Robin Williams was I chose to explore who he touched as an actor, thinking that if he has touched me in a positive way that perhaps I could look at a certain cross-section of the people he has acted with and find the same. In order to do that, you need a graph.
Actor Collaboration Graphs
To do this, I turned to IMDb. I have already written a basic web crawler that allows me to start at any number of locations on the internet and walk a specific link topology to construct a graph. With some modifications to better navigate links which require more than just one click to get at the data you're looking for, I was able to configure it to start at Robin William's IMDb actor page, go to every movie/TV show he's listed as an actor, and then to all of the other actors and actresses who also worked with him in that production.
Note that this leaves out many works where he has been a writer, director, or producer. Leaving those out is merely an effort on my part to focus this just to his role as an actor. I then did a little data cleansing removing TV series in which Robin Williams only appeared in once as that would link him to the (sometimes) several hundreds of other people who (mostly) never interacted with him on the specific episode he appeared on. I left alone TV series he appears in several times. Filtering that way isn't surgically accurate as appearing several times on a TV series doesn't mean you've personally interacted with anyone else who has appeared on that TV series; but I think one could reasonably say that Robin Williams is part of the legacy of that TV series.
The Graph
The graph is big (relatively speaking), which made me smile. Here's a low-res version: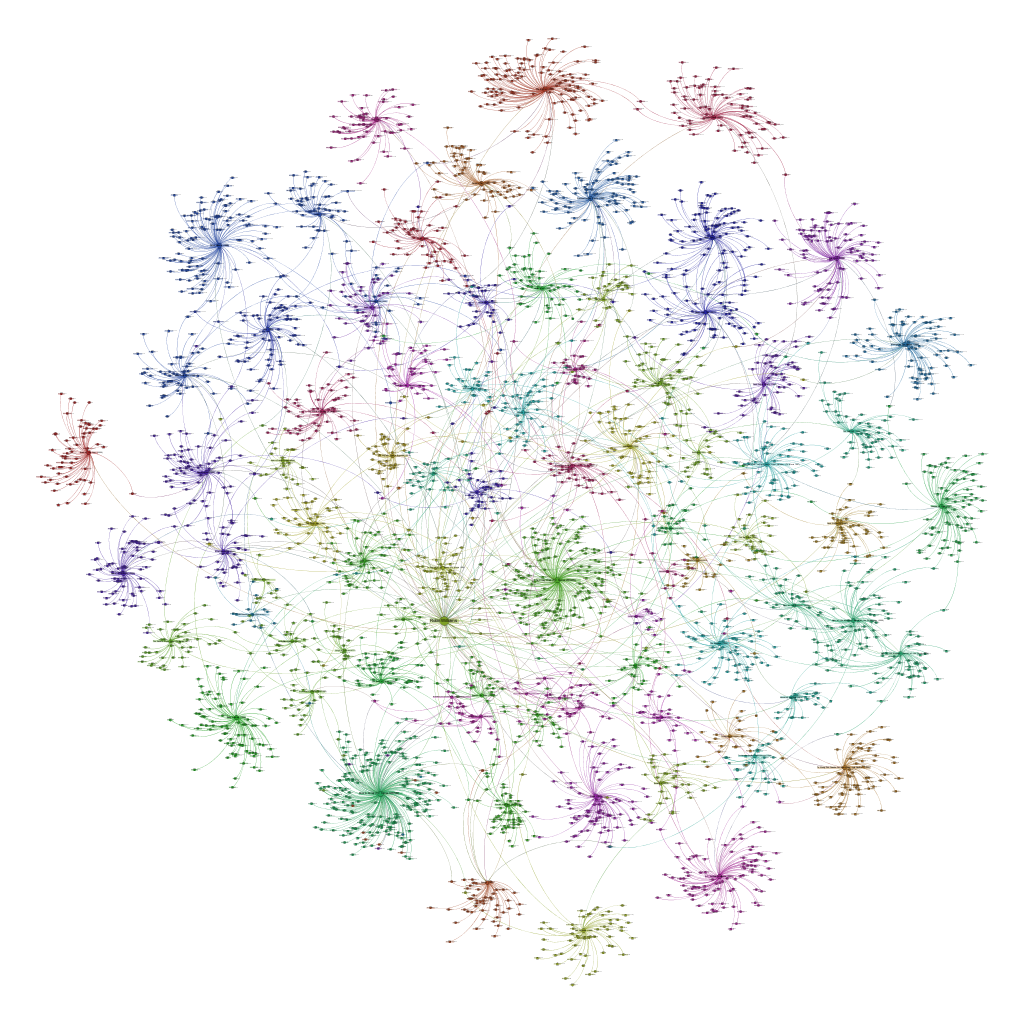 | | |
| --- | --- |
| 4,027 | 88 |
Click here for a high-resolution image (~34MB). Or, you can download an SVG here (only ~3MB).
Graph Sections
Here are some close ups of different parts of the graph: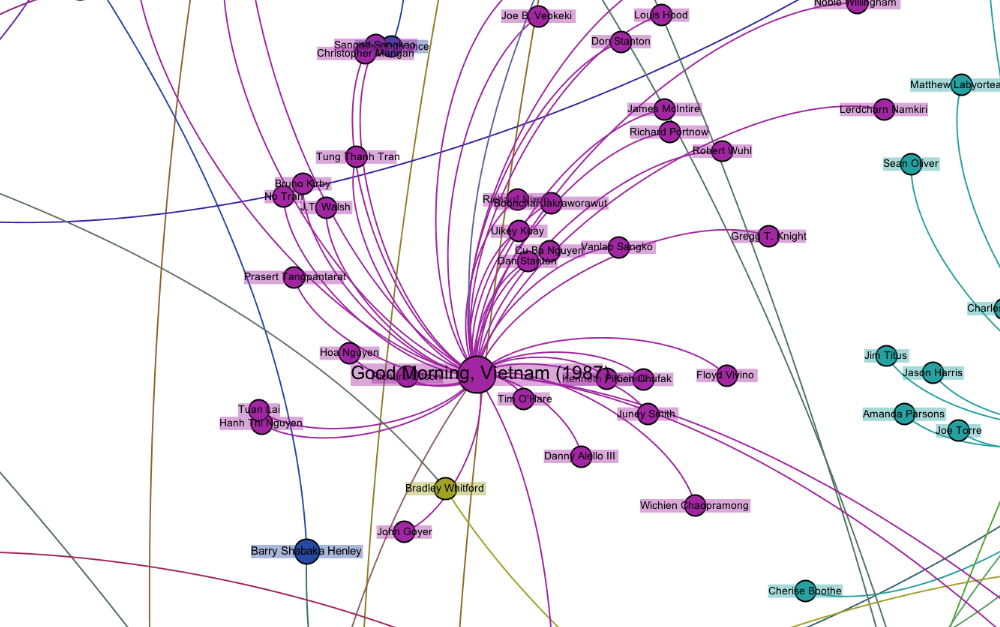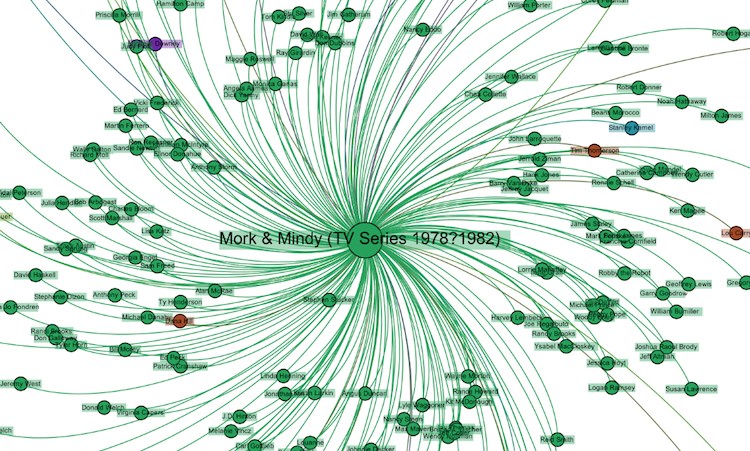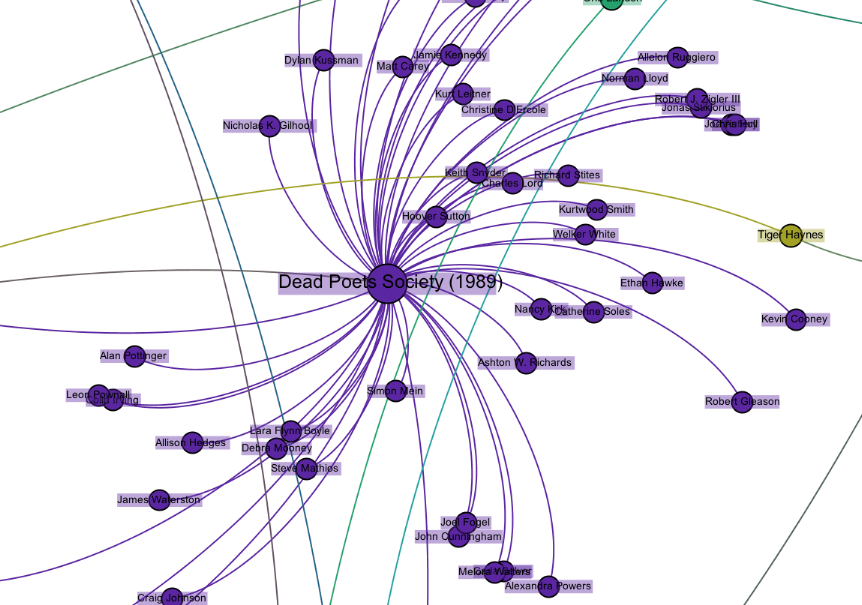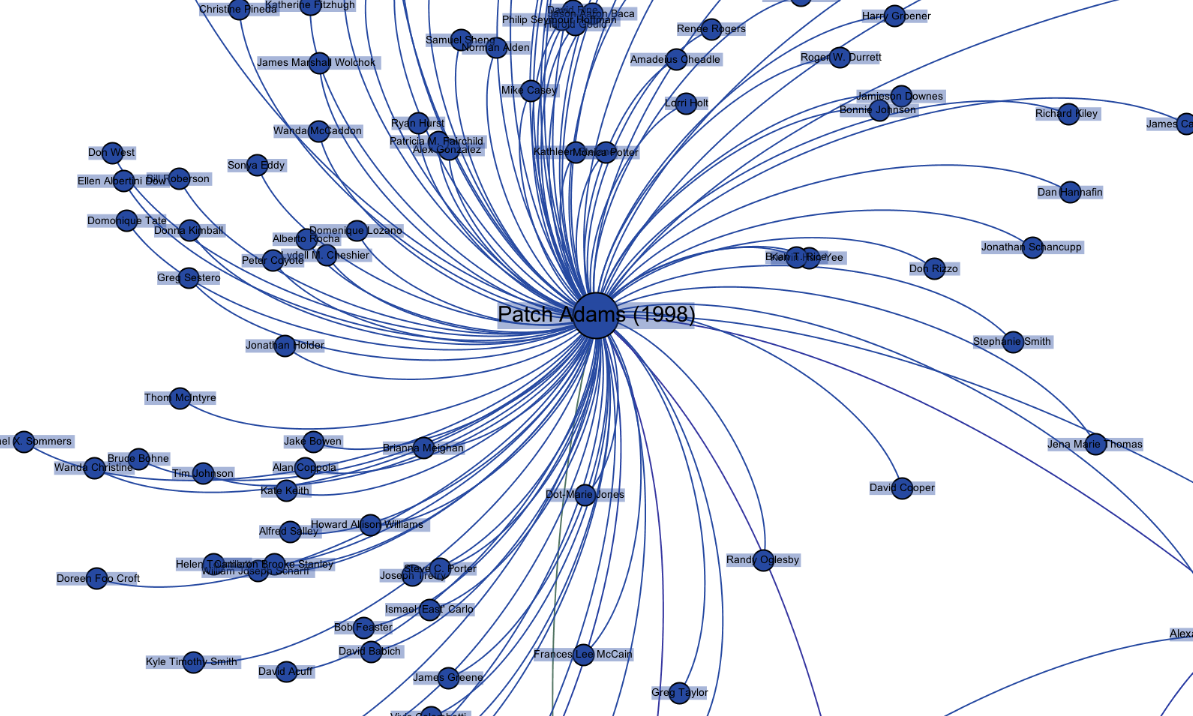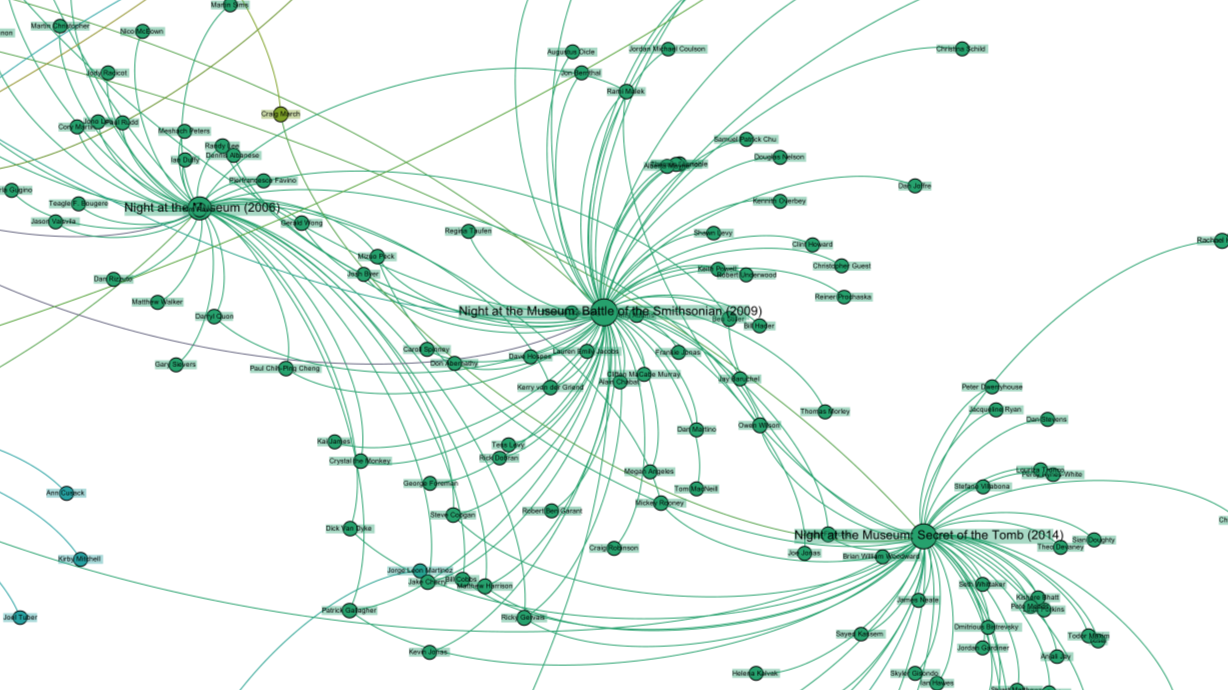 Top Connectors
Through his career, Robin Williams has worked with certain actors/actresses on different movies or shows several times. Here are some of the actors and actresses who most frequently worked with him:
Actor/Actress
Movies/TV
Frank Welker
Jumanji (voices), In Search of Dr. Seuss (voices and extra), A Wish for Things That Work (voice of Santa Claus), Pac Preview Party (himself), Aladdin (voice of Abu), Aladdin on Ice (voice of Abu)
Adam Bryant
Death to Smoochy (extra), Mrs. Doubtfire (man in restroom), Bicentennial Man (humanoid head), The Fisher King (radio engineer), Awakenings (librarian), Being Human (neighbor)
Billy Crystal
Freedom: A History of Us (union soldier), Hamlet (First Gravedigger), Father's Day (Jack), In Search of Dr. Seuss (voice), Deconstructing Harry (Larry/Devil)
Pam Dawber
Pac Preview Party (voice of Mindy), Mork and Mindy (Mindy), The Crazy Ones (Lily)
Overall, I really enjoyed doing this analysis and gaining some insight into Robin William's career. It was very rewarding to see, at a glance, a picture of the lives he touched as he did what he loved.
What career of an actor or actress you would like to see analyzed this way? Head over to the about page for information on how to contact me.